Age: 24
Location: Northern California, USA
What's in your journal: Fandoms, icons, fanmixes, life.
What rating is your journal: All ratings.
Favourite SPN season(s): 4-8
Favourite SPN character(s): Sam, Ruby, Anna, Castiel, Naomi
Favourite SPN pairing(s): Sam/Ruby, Dean/Sam, Dean/Anna, Dean/Castiel, Sam/Castiel, Castiel/Jo, Naomi/Castiel, Sam/Jo, Sam/Bela
Interests/Hobbies outside of fandom: Drawing, writing, reading, video games, traveling, photography, the supernatural/paranormal, and music.
Friending policy: None, it's an open friending here.
Where to add you: (lj, tumblr, dw, etc) Anywhere.
deviantART
Facebook
Tumblr
Twitter
What you do in fandom: Icons, fanmixes.
Other fandoms you like: Glee, Harry Potter, Doctor Who, True Blood, Buffyverse, Charmed, Stargate SG-1, Stargate Atlantis, Kingdom Hearts, Naruto, Bleach, and more.
Other comms you like:
castieljo
ruby_jo
Anything else you'd like to share: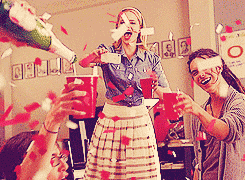 Name: Kaily